Screen Recording
GoPlay powerful recorder can be used a lot of area like Demonstrate product process, record an error or software bugs, demonstrate new features, record game play etc. Most of users are really like GoPlay screen capture.

Record your screen by using GoPlay
Click "Record" on the top menu, then you will see GoPlay recorder features.
To record screen
Click the Rec button or press F11 on your keyboard to be begin recording. You can stop the recording, press F12.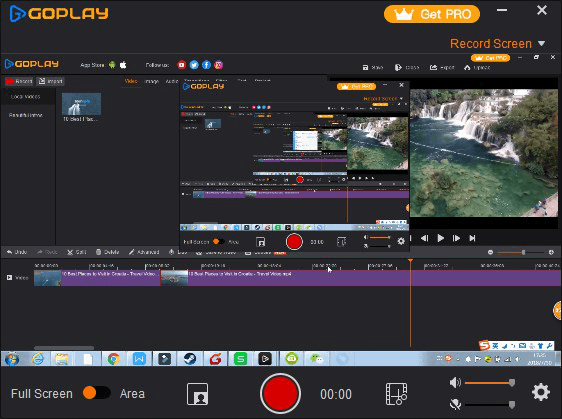 1.You can hide you recorder window by click left top, then press F11 to start recording.
2.you can after recording, using GoPlay video editor for trim the begin slips.
3.when you done with recording, you can edit your file, the recorder file will automatic save to your video files.
Basic Recorder Interface
You can choose to Record Screen/webcam on top left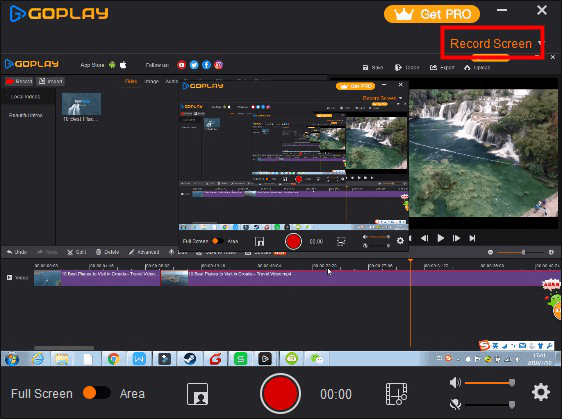 To Change Recorder Area
The Goplay recorder default area is Full screen, you can choose full screen record and specific area record with just click yellow button.
Full screen record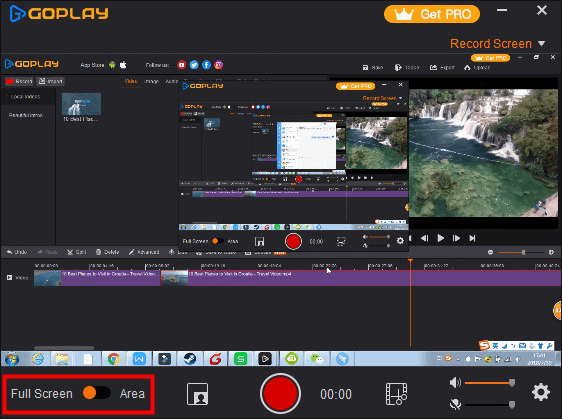 Specific area record
To customize your recording area, drag the border to adjust the size of region and click+drag the red rectangle to re position your recording region.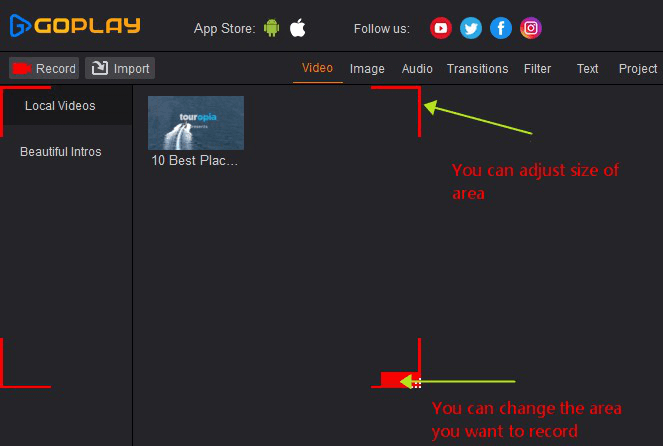 Picture In Picture
You can use "Picture in Picture" features when you want to record your gameplay, tutorial, explanation with your webcam, so the audience can see how you play the game, tutorial, and explanation that will increase engagement of your videos.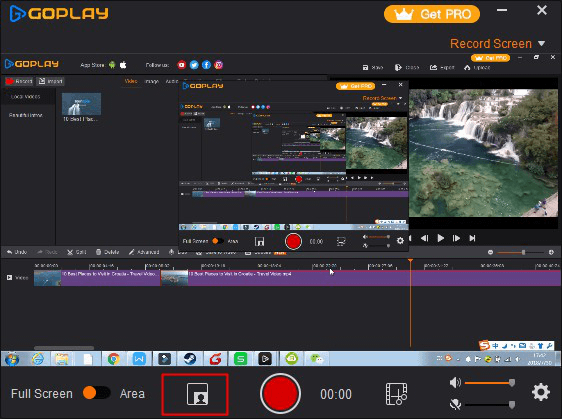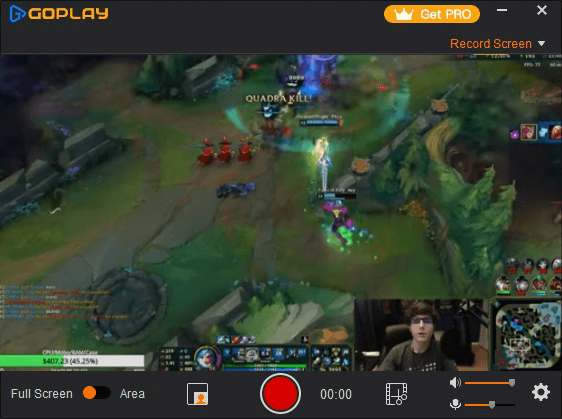 Also, you can dub your voice when you recorder, you increase/decrease your volume by simply drag the slider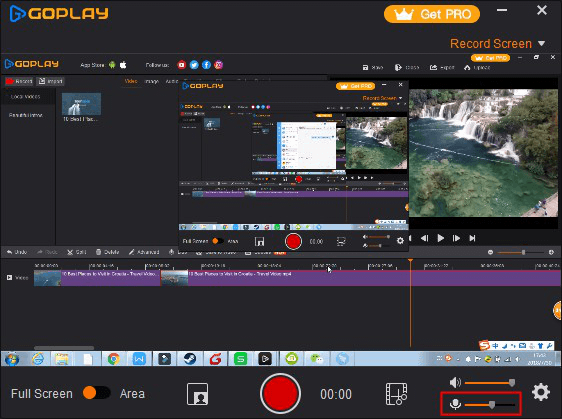 You can use hotkeys make your video record easily