Remove Video Watermark
When you export or upload video files, you video file will have watermark if you are using free version. Therefore, to upgrade Pro version to clear the watermark.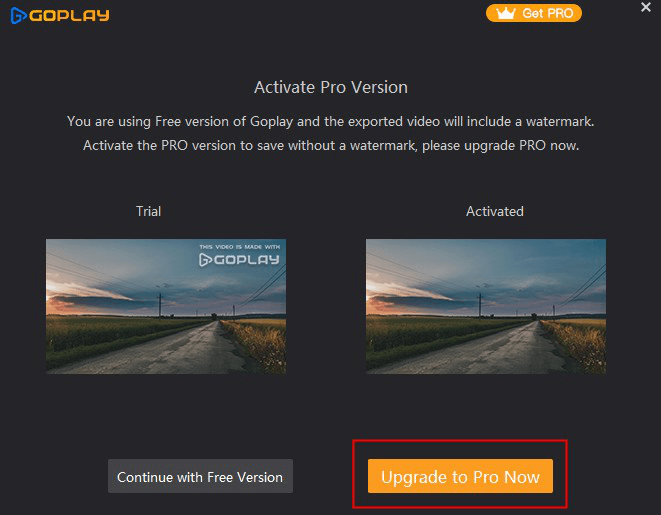 1.Before upgrade to Pro version, please save your project first
2.Click left top "Get Pro" to direct to GoPlay official site or just go to www.goplayeditor.com, to find Purchase, follow instructions to complete the payment.
3.You will received the activation code in you Email Inbox, please check your Email Inbox or Spam fold.
4.Go back to GoPlay software, click get pro there is space you can enter Activation code to upgrade to Pro Version.
5.Finally, click export and select a format to export your video, you will the watermark is gone!