How to Export and Upload Recorded Gameplay to YouTube or Twitter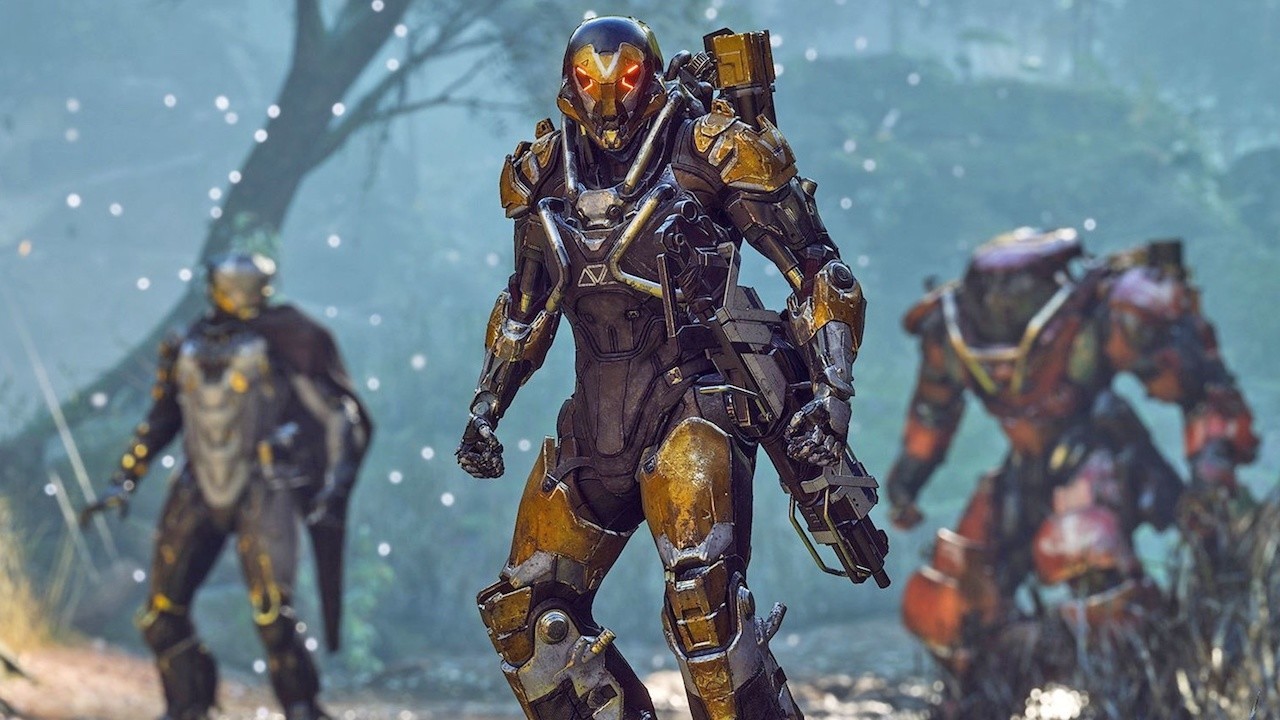 You can easily share your recorded gameplay or video or PC screen to YouTube or Twitter with GoPlay Editor. GoPlay is a super fast video production software, which saves your time and makes sharing videos easy!
1. Install GoPlay Editor
Install GoPlay Editor and start cutting your video right away.
2. Select Recorded Video to Share
After recording a video with GoPlay, it will be shown in "Video". Click "+" to add that video to timeline. Or you can also simply drag and drop the video on the timeline. Hit "Upload" at the top left corner, login your YouTube or Twitter account first.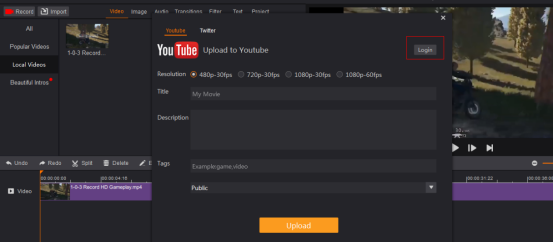 3. Describe Your Video
Select resolution for your video, and add title, description and tags for it. And you could make this video public, unlisted or private.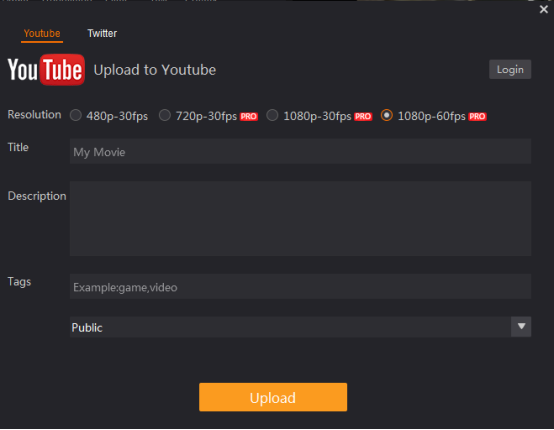 4. Upload the video
Once all is ready, hit "Upload", it will show processing bar in "Project". Just wait a moment and then check it!